The event called "Tell me honestly, how are you?" was held on November 18 with the support of the First Lady, Teenerizer,  Oleksandr Pedan's Junior movement, and UNICEF Ukraine!
Within the initiative of First Lady of Ukraine Olena Zelenska, Teenergizer and UNICEF held an event for World Children's Day. The discussion was devoted to developing the National Mental Health and Psychosocial Support program in Ukraine.
The event was attended by the First Lady of Ukraine, Olena Zelenska, Representative of UNICEF Ukraine Murat Sahin, the Head of the Board of Teenergizer Yana Panfilova,  Ukrainian celebrities, and  20 Teenergizer's peer counselors who shared their thoughts and ideas how to implement the National Program.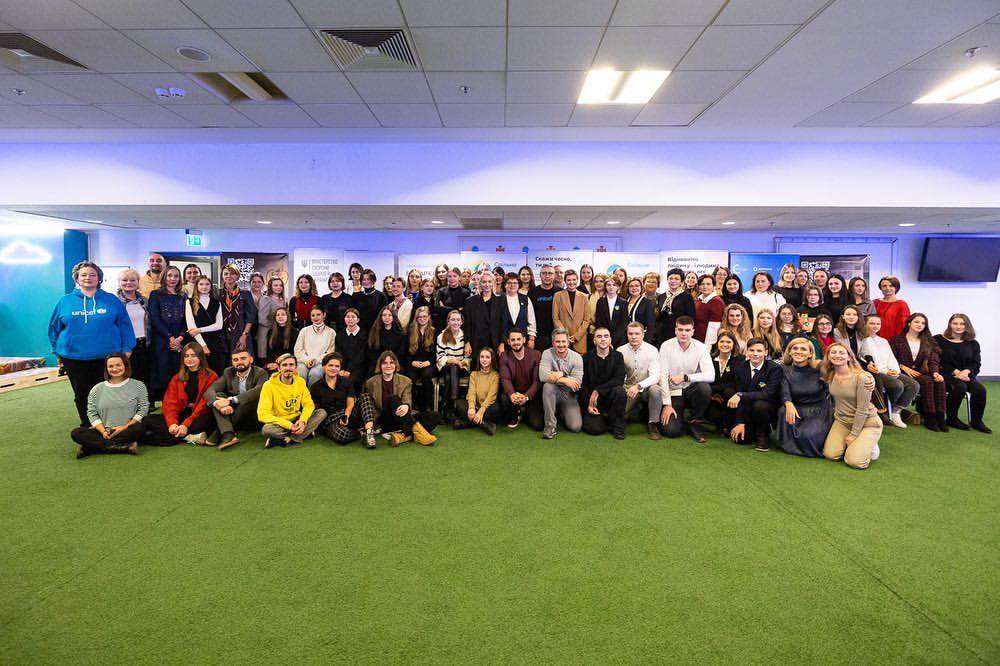 The dialogue aims to help young people experiencing war-related stress understand what tools they can use to help themselves. Olena Zelenska, activists, and stars openly and sincerely discussed issues concerning teenagers and young people in the mental health field.
Yana Panfilova, founder of Teenerizer:
Today, a whole generation of my friends, our peer counselors, young women, students, and children left their cities, towns and villages, our homes, schools, and members of our families. We are not statistics. Behind every forced refugee and internally displaced person is a tragic story of despair and depression. But even when this war ends, young people in Ukraine will suffer from the mental scars of this conflict for many years. During and after this crisis, we must ensure young people have access to professional mental health services, especially peer counseling.